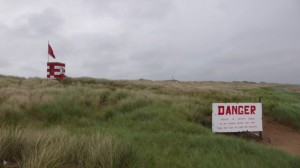 Sedbergh Shooting Club does not make booking to Military Ranges, however we have a good liaison with the three club's named above, they are willing to share their range booking with SSC members, with a few caveats.
They all need prior notice of your desire to attend a shoot (48hrs)
Have a FAC and a NRA Range Competence Card
Pay the current range fee, do your fair share of range duties
Comply with their rules
Arrive at Altcar by 1155hrs, Warcop start time 0900hrs
FCSA (UK) / Offa's Dyke Warcop Range Dates:
FCSA (UK) / Offa's Dyke offer club members a chance to enjoy the Warcop Range Facility at £15 per day & guests £20 per day
Dates & time of next Shoots 0900hrs to 1600hrs:
| | |
| --- | --- |
| Saturday 20th March 2016 | Range C10 |
| Saturday 9th April 2016 | Range C10 |
| Saturday 21st May 2016 | Range C10 |
| | |
| | |
Warcop Range C10: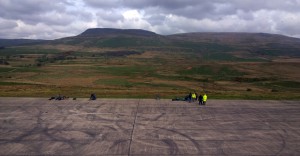 Warcop Range C10: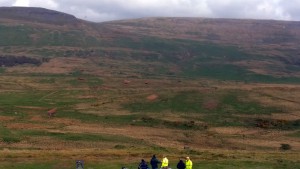 Any SSC Member wishing to attend Warcop Ranges (FCSA) or the Altcar Ranges (FCML or Preston Grasshoppers) contact Paul Beavan at least 48hrs before, so Paul can seek authorization from the relevant Club Officials  
Altcar Booking in Times: You should endeavour to arrive before 1155am
Altcar: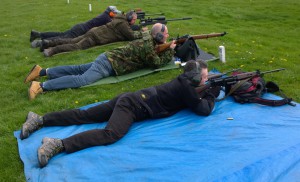 FCML: Proposed shooting at Altcar Ranges
The above document is in Adobe Reader format, if you do not already have Adobe Reader installed on your computer you can obtain a free copy by CLICKING HERE!
Preston Grasshoppers Altcar Dates:
** PLEASE NOTE THE FOLLOWING PRIOR TO JOINING US AT ALTCAR TO SHOOT **
We require anyone wishing to shoot at Altcar to arrive
before
12:30pm
Every single attendee
will be scheduled by the RCO for duties -
everyone
is expected to "muck in" - duties are compulsory and fair to all involved - do not attend if you plan to simply turn up, shoot and skip pitching-in to help out
We must have First Aiders, safety supervisors, lookouts and be able to assign attendees to other duties, as mandated by Altcar rules
If you require the use of Club equipment, the RCO must have
7 days notice
You are advised to
contact
a Club representative the day before the above dates to check if they have been cancelled
2018 Dates
| | | |
| --- | --- | --- |
| Date |   | Distance (yds.) |
| March 24th | | 600 |


* Please Note *

All dates are subject to military requirements - they have priority.

All Altcar dates are on a SUNDAY.

PLEASE ARRIVE **BEFORE** 12:30 SO THAT WE CAN GET ORGANISED PROPERLY PRIOR TO SHOOTING

The current cost as of May 2015 to shoot with us at Altcar is £8.00 per person.



*** IMPORTANT - PLEASE READ *** ALTCAR PASSES:

Security Gate and Range Office Staff are now seriously clamping down on Altcar passes that have expired. DO NOT LET YOUR PASS EXPIRE.

Apply for a new pass at least one month before its expiry date. To renew your pass, you will require 2 passport photos - write your full name on both and also include your home address and the name of the gun club on the back of at least one of them.

Always ensure that any unused or expired passes are handed in to the staff at Altcar. The passes are classed as official MOD documents.